Domaine de Cassaigne red wines
Classy and silky, Domaine de Cassaigne red wines are the perfect accompaniment to dinners with friends, family get-togethers and fine dining. The first wine goes wonderfully with rib eye steak, duck tournedos with cep mushrooms or grilled lamb chops.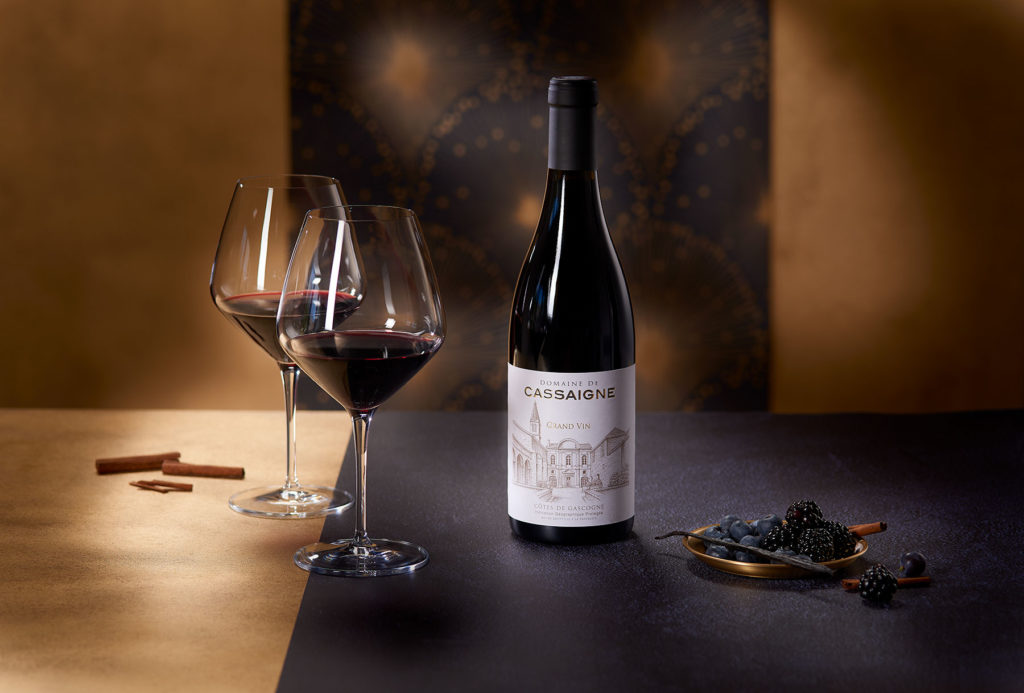 Deep purple colour. The nose displays complex aromas of black fruit, cinnamon and white pepper. Delicious and persistent on the palate with spicy notes and silky tannins. Aged in barrel at Cassaigne, it has a cellaring potential of 6 years.
Characteristics
Merlot contributes a very dark red colour with full-bodied and powerful tannins, accompanied by forest fruit aromas (blackcurrant, strawberry, raspberry, etc.). Syrah adds freshness and firmness on the palate, alongside peppery aromas and a slight acidity typical of Gascogne wines.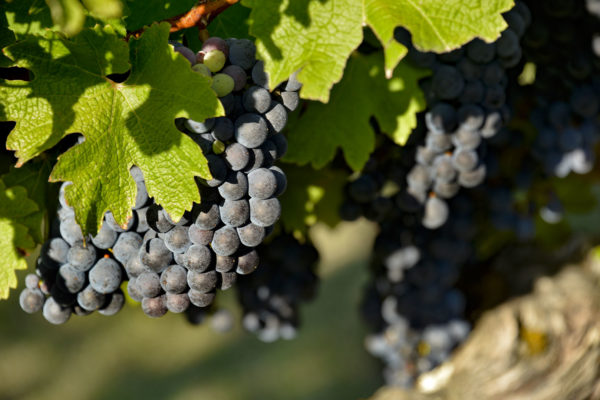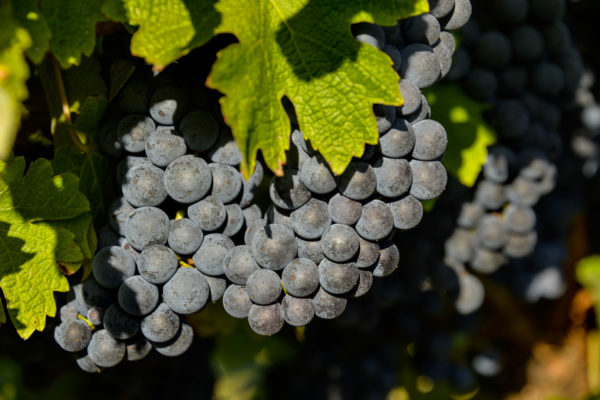 Manseng Noir, Merlot and Syrah
Domaine de Cassaigne white wines
Refined and ethereal, Domaine de Cassaigne white wines offer a moment of pure pleasure on the palate. This first wine is the perfect partner for white meats, grilled fish and mature cheeses.
While it is often tasted young, its good concentration and balance mean that it can be aged for at least three years.
Characteristics
A powerful and complex nose revealing notes of white fruit, flowers and brioche. The palate is fine and elegant, combining a natural liveliness – an authentic hallmark of the region – and rich aromas.