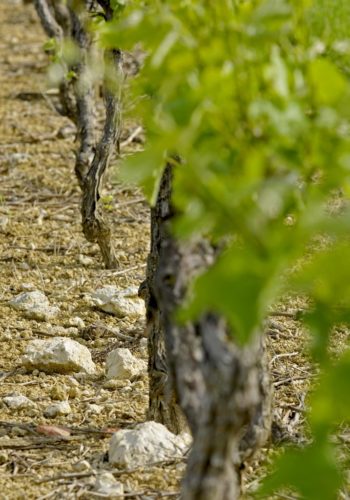 How can we fight against diseases (mildew, powdery mildew, grey rot, etc.) and pests (leafhoppers, spider mites, grape worms) that are prone to attacking vines?
For over ten years, the technical teams at Plaimont have been developing innovative protection strategies. The aim is to favour viticultural methods that respect the environment while ensuring high-quality yields.
At Cassaigne, production is HEV 3-certified
HEV 3 stands for Level 3 High Environmental Value certification , awarded by AFNOR and based on a set of performance indicators relating to biodiversity and plant protection strategies, as well as fertilisation and irrigation management. For several years now, winegrowers have implemented new practices steered towards sustainable viticulture:
Limiting input products, particularly plant protection products.
Using green manure from plant cover crops (grains, vegetables, etc.) sown between vine rows to naturally replenish the soil and prevent weed control.
Leaf thinning.
Mating disruption, which helps control moth populations: diffusing pheromones instead of insecticides disturbs the insects and limits egg production.
A weather station to fine-tune irrigation.